WordPress "Appearance->Menus" page allows to create/edit the list of front-end navigation menus. WordPress user capability 'edit_theme_options' allows full access the menus editor page: wp-admin/nav-menus.php. If you need to block for some user the subset of selected front-end navigation menus in this menu editor "Navigation menu access" add-on will help you.
1st, you activate add-on at the "Settings->User Role Editor->Additional Modules" tab: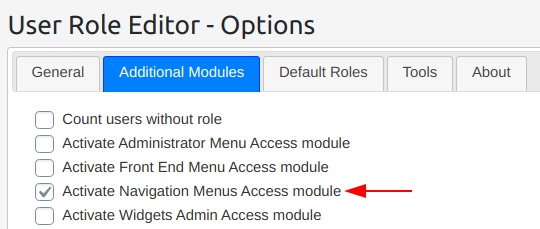 Then authorized user will see new "Nav. Menus" button at Users->User Role Editor toolbar.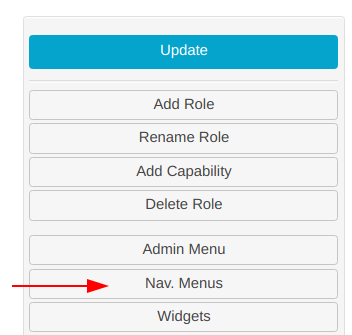 In order to see this button at the User Role Editor toolbar user should have 'ure_nav_menus_access' capability.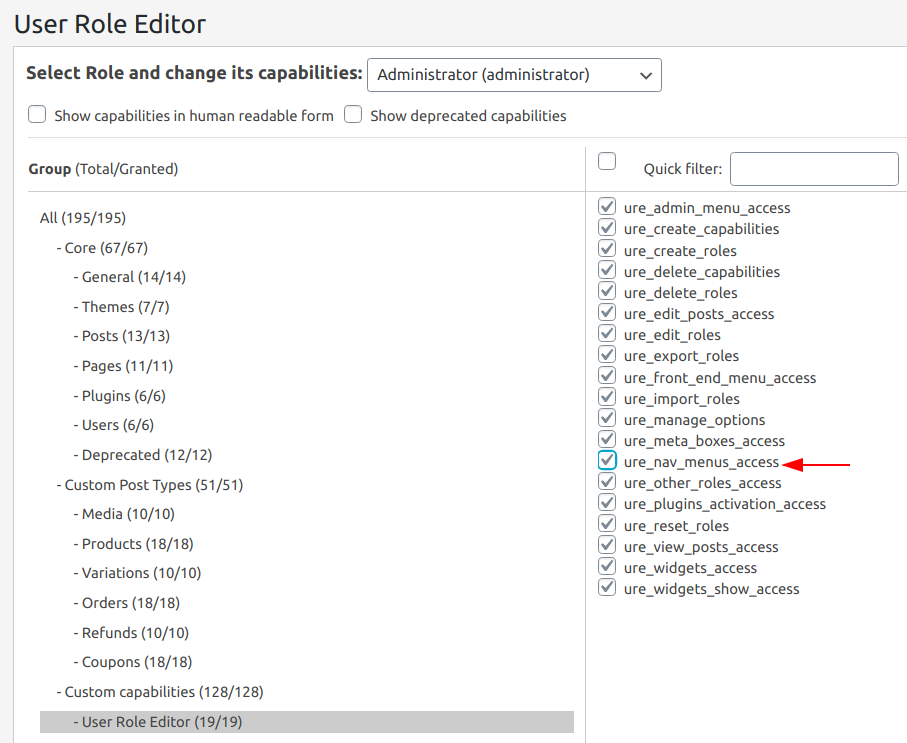 Role 'administrator' should receive 'ure_nav_menus_access' capability automatically. If this was not happened, deactivate URE and activate it back. This action will definitely add required capabilities to 'administrator' role and provide for it a full access to User Role Editor Pro.
Select role for which you wish to block access to some navigation menus at the "Appearance->Menus" page and click "Nav. Menus" button. You will see "Navigation Menus Access" dialog window.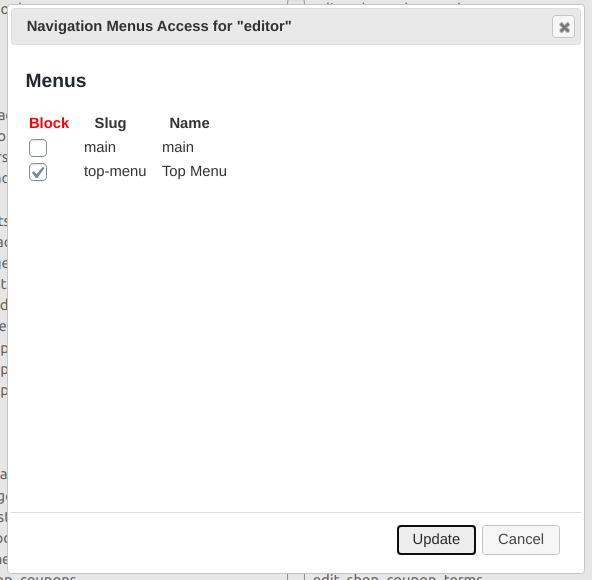 Turn ON checkboxes for menus which you wish to block/hide for this role at the menu editor page. Restricted role will not can create new menus after that. Blocked menus will not be available for selection at the "Select a menu to edit" dropdown list. If you will leave only one menu, "Manage Locations" tab will be hidden too.
Instead of default control panel:



user will see a restricted one: