24/04/2016 at 02:08
#2282
jawad
Participant
Hi Vladimir,
Yes that is good idea about 'Remove link' something like a 'x' symbol will be good for clean up.
I have 'manage_product_terms' capability unchecked for this user but it still allows to add product category. Please see screenshot: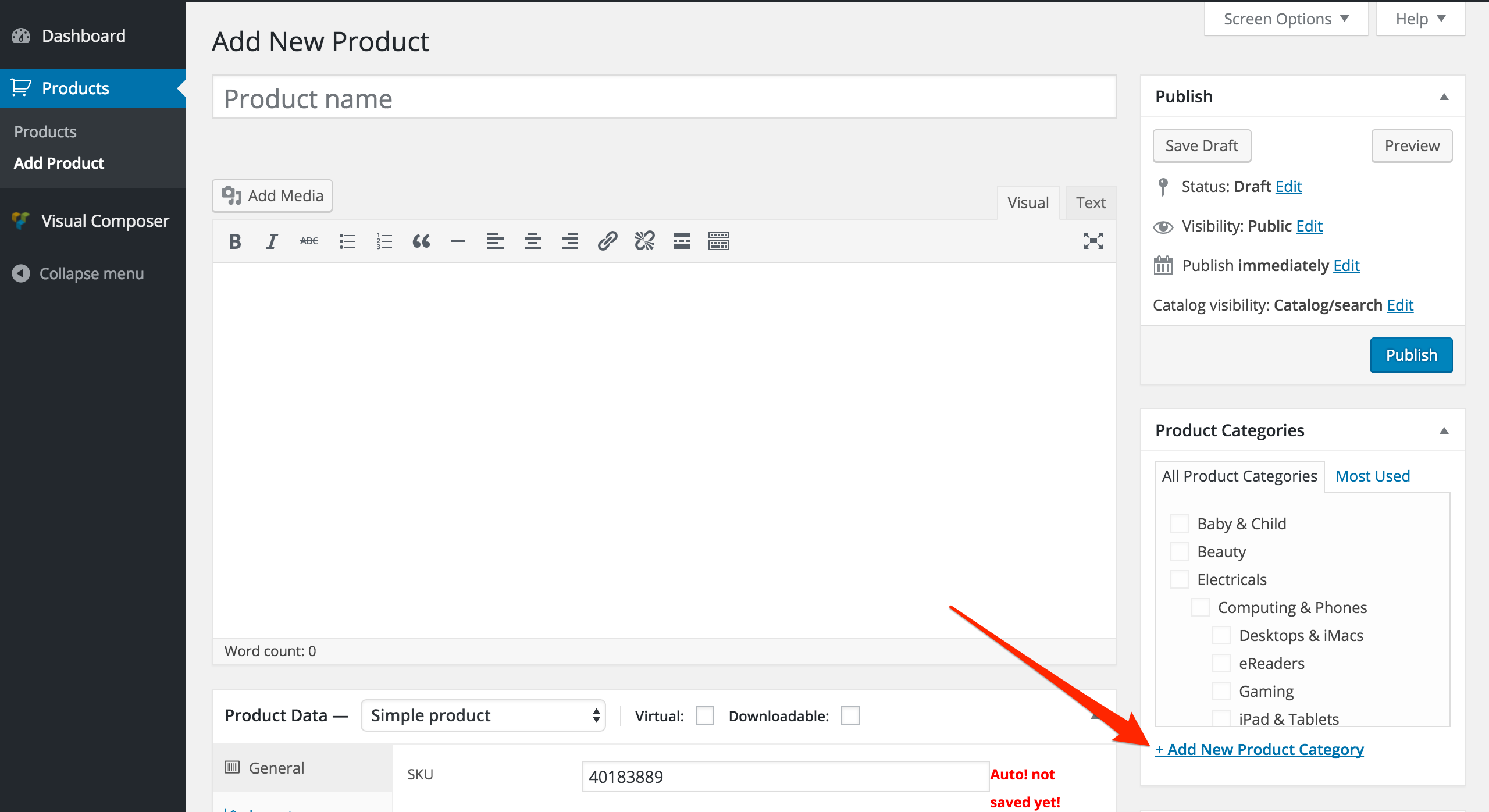 Also – which capability is required for user so that they are able to select a category when uploading a product? At the moment, the user cannot select category.
Many Thanks,
Jawad