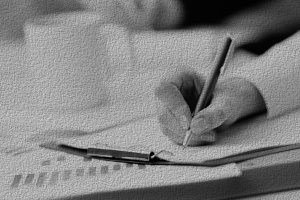 What User Role Editor WordPress plugin users say about their experience? Read testimonials below:
---
This is the one you're looking for
This plugin is an absolute must have if you are running any kind of business using wordpress where multiple employees are going to be logging in who require different levels of access permissions.
This is one of the most frequently updated and stable plugins in the repository. The dedication of the developer is top notch.
I wholeheartedly recommend the paid version of this plugin for anyone running WooCommerce, or any kind of business on WordPress.
jamesjosephfinn
---
Big Fan
I'm a huge fan of your work. I've been using your User Editor Pro for a year now and absolutely love it.
I'm still learning, everyday, and have so many ideas for how User Role Editor Pro is helping me to create a very unique community platform. I just wanted to reach out and say thank for this plugin!! It's so nice to be able to avoid a handful of plugins to do things that yours can handle.
Crossifixio
---
So Happy with the Support on this Plugin, Best Ive ever had.
Thank you so much to Vladimir,
not only was this a great plug in, but your support was hands down the best Ive ever received on a plug in. Not only did he help with my issue but solved it with in hours from my first contact to his support. He went the extra mile for me.
Justin
---
Great Plugin, Great Support!
So often, I try a new plugin, only to run through the features and find it only does half of what I need (or what it promises)
THIS plugin has been EXACTLY what I hoped it would be. In fact, this is actually the first time I have felt compelled to leave a review for anything I have used.
The only issue I have had was an error of my own doing. I emailed (late in the PM on a Friday night Pacific time) and received an answer within minutes. I had actually feared I would have to wait out the weekend before hearing back.
Thank You for developing such a great plugin AND for being there to assist your customers in their time of need.
I will be using this on all future client accounts!
Dustin
---
Awesome Plugin
I have been tearing my hair out trying to lock down areas of the site and make them private and your Plugin helped me do it without any fuss. Easy to use and a breath of fresh air. Would recommend this plugin to anyone. Don't scrimp, get the Pro version, it is awesome.
Andrew Jackson
---
Great!
Works really well, and easy to use 🙂
Julie
---
Easy to configure
This plug-in was easy to configure without documentation, works well, and updates and support seem to be good.
mdeans
---
Thank You
A little trouble installing it due to some none-standard entries in my database. I got great support to fix these problems and since then has been working perfectly. Very easy & flexible to use. Opens up a lot of possibilities. Thanks!
jim1001
---
Great Resource for Job Manager
URE has allowed many users of the Job Manager plugin the ability to extend the features w/o coding.
We have many users who set up our Job Manager plugin to manage their hiring process and many like to have the ability to set up roles for an HR Manager or even a Sr and Jr Recruiter role. This way they can allow access to the Job Manager – Example: a Jr Recruiter needs to Add or Modify Jobs listings and even review and interact with Submitted Applications and not worry about inadvertently changing an admin setting. While giving the Sr. Recruiter or Hiring Manager full access to JM but not allow them access to the rest of the Back end WP Admin settings.
Customer Support is excellent too. This plugin gets high-marks for us and our users for sure.
Thomas Townsend

---
Free version related reviews from wordpress.org