"Widgets show access" additional module allows you to manage for which roles which widgets will be shown at the site front-end.
In order to activate this add-on turn on "Activate Widgets show access module" checkbox at the "Settings->User Role Editor" options page: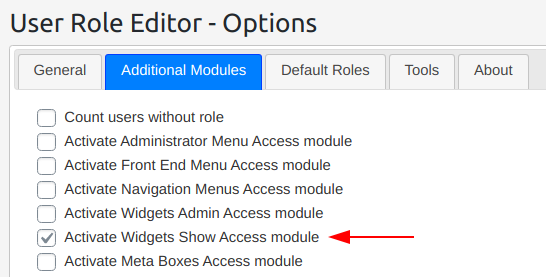 You will see new 'Access' button at every widget listed under 'Appearance->Widgets' menu and placed on the appropriate sidebar: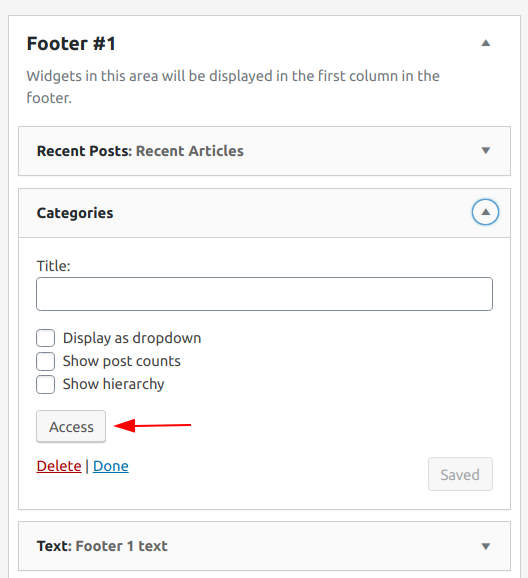 When you click on 'Access' button you will see roles selection dialog: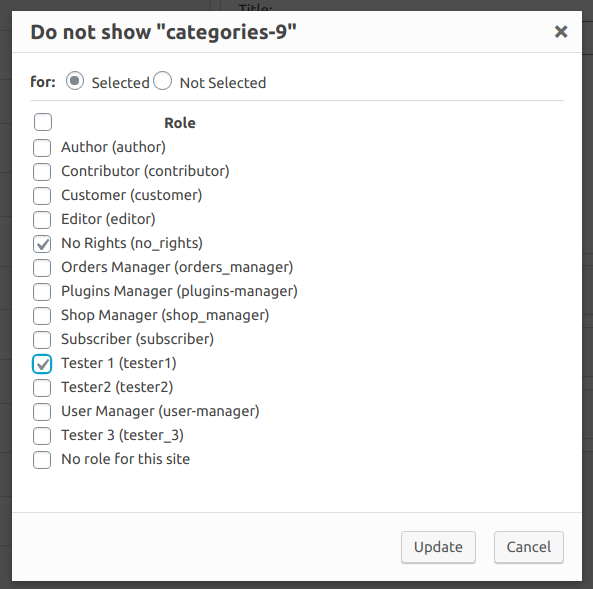 Just select from the list which roles do you wish view or not view this widget. Select "No role for this site" for not logged-in visitors.